SSB Bouman is a steel blasting and painting company based in Hoogeveen. We have been working in metal conservation since 1975. With us, you will find the quality and craftsmanship of that time, supplemented with the materials and speed of today. This ensures that you are assured of professional work at a good price at SSB Bouman.
SSB Bouman and SSB Offshore
Our sprayers and painters work at our company location, in our blasting and spray booth, throughout the country, abroad, but also offshore work. SSB, therefore, distinguishes itself in two groups: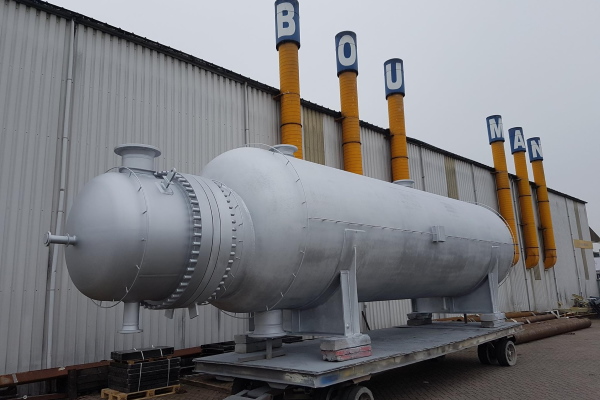 SSB Bouman works on location and in our own blasting and spraying booth, while the offshore activities fall under SSB Offshore.
SSB Bouman has been working in metal conservation since 1975 and you are therefore assured of craftsmanship for a good price.
SSB Bouman activities
Our painters, blasters and sprayers work on various projects at our company location in Hoogeveen. There, in the blasting and spray booth blasting and spray booth and the large spray hall, objects are blasted, sprayed or provided with synthetic resin epoxy and polyurethane wear layers. In addition, we also carry out painting work on location. This includes constructions, factory installations, lock works and (railway) bridges that need to be preserved.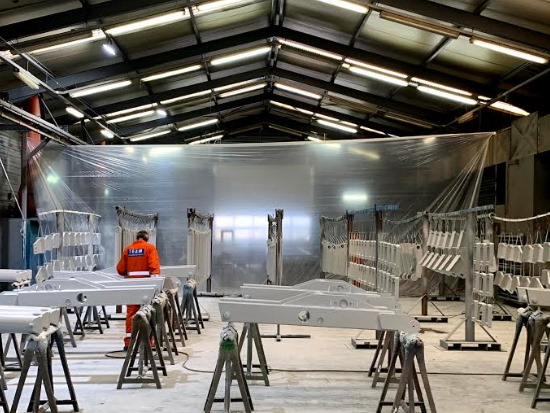 Our clients
SSB Bouman works for large and small clients at home and abroad. Some clients we work for:
State, provincial and local governments, such as municipalities
Oil & Gas industry
Process industry
Offshore industry
Water purification
Tank and equipment construction
Machine factories/Bridge construction
Construction companies
Yacht construction
Food industry
Shut-off valve suppliers/pipe builders
Certifications and acknowledgements
Quality comes first. The quality of our work is therefore an established fact and is underscored by the following certificates and acknowledgements:
ISO 9001 (2015)
VCA ** 2008
NORSOK M501
Applying paint systems according to NEN EN 1090 and ISO 12944
Shell approved applicator TSA
OnderhoudNL Warranty
Certified NACE Coating Inspection
ISO 9001 (2015)
ISO 9001 is the globally recognised standard for quality management and is, therefore, a benchmark for transparency and reliability in the market. SSB Bouman is ISO-9001 certified and therefore complies with the relevant laws and regulations. For you, this means that you can rely on our expertise.
VCA** 2017
SSB Bouman is a VCA certified company. VCA stands for Safety, Health and Environment Checklist Contractors (in Dutch: Veiligheid, Gezondheid en Milieu (VGM) Checklist Aannemers). Working in a safe and healthy manner is important to us at SSB Bouman. With this certificate, we, therefore, lay the foundation for going to work in a safe and healthy manner every day.
OnderhoudNL (MaintenanceNL) Warranty
OnderhoudNL is the industry organisation that is committed to a better position for painters and maintenance specialists and also stands for social recognition of the importance of good maintenance. SSB Bouman provides OnderhoudNL Warranty for the work delivered as standard. Our OnderhoudNL Warranty guarantees that you will work with a reliable professional who delivers top quality work. For you, this means:
A clear quotation
Good agreements that are kept
Excellent service and guarantee on the delivered work
NACE certified
NACE is an internationally recognised organisation in the field of corrosion protection. SSB Bouman is a member of this organisation, which is active worldwide in metal protection. See also www.nace.org.